"The Spontus360 is the first levitation in the world of a spectator who is not an accomplice. It can also be performed surrounded"
-Spontus-
The Spontus360 is the only levitation which can be presented in close-up conditions, that is to say completely surrounded by spectators close by. Neither special lighting nor preparation of the stage are necessary.
The equipment can be use as a table
The levitation is extremely silent. A rotation of the spectator is possible during the rising phase.
The spectator can weigh up to 100 kg. The autonomy allows to perform the levitation up to twenty times.
There are 3 different speeds. The height is adjustable. There are 2 versions, one standard version and one programmable version (see FAQ).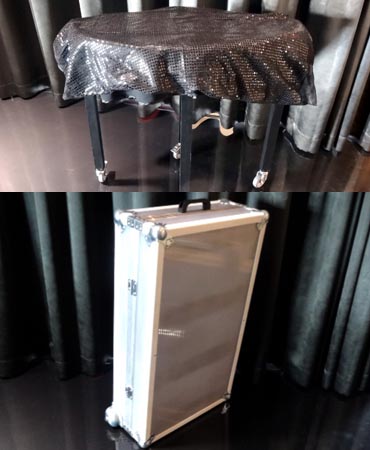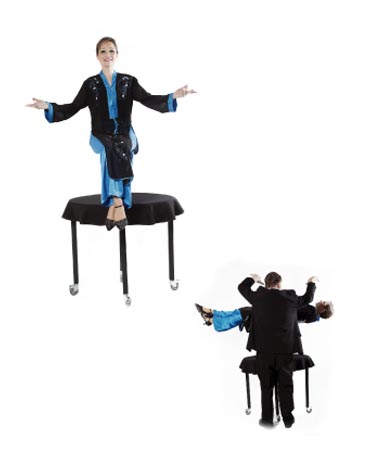 Double effetcts : Trought Head Illusion / Spinning Head Illusion
"Here is the perfect combination of two magic effects which have a strong impact on the public. ''THE VINTAGE CAMERA'' is the reproduction of an old camera which will allow you to combine the ''through head illusion'' (using 6 wooden rods) and the ''spinning head illusion''
The magician, who has become a photographer, prepares to take a photo of the public. To do this, he uses a vintage camera on a tripod. Inadvertently, the magician's head gets stuck in the camera.
To try to free himself, he is going to first of all use the rods of the tripod as a lever. Unfortunately, these are going to pierce through the camera and his head. The effect is strong and unexpected. The public is faced with a magician who has a head pierced by no less than six wooden rods
Then, the magician removes the rods as best as he can. The front door opens and the public see his face. He tries once more to free himself by grabbing the camera with both hands. The camera and the head revolve several times in the manner of the ''spinning head''.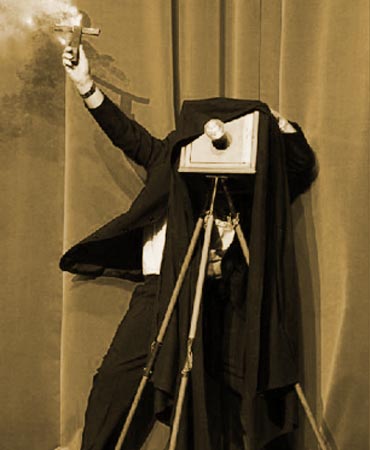 Show with or without partner
CAN BE PRESENTED ALMOST SURROUNDED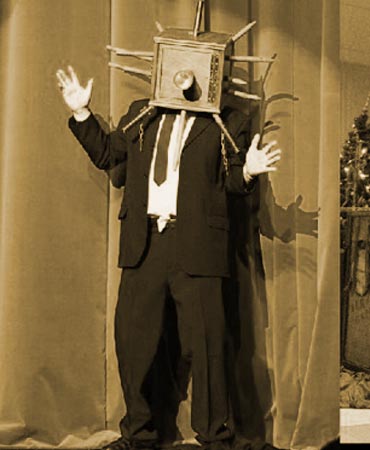 Visible Effect in 180 degrees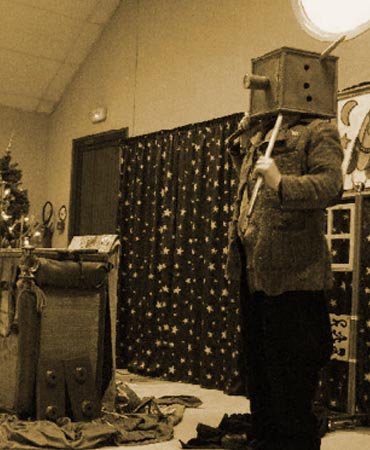 Great Illusion easy to carry
BEAUTIFUL EQUIPMENT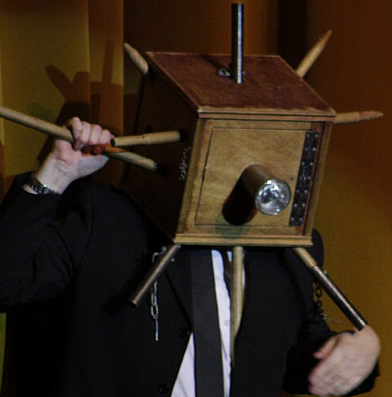 Unique collection of impossible objects. These cannot be taken apart and , what is more surprising, they are impossible to make.
These incredible hight quality handmade objects are made of oak and beech. A few pieces are produced. They are rare and original presents.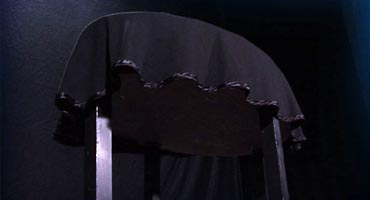 Standard Version : 4 220 €
Program Version : 4 970 €
Flight Case : 650 €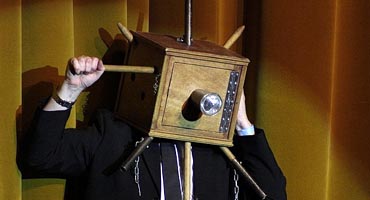 The Vintage Caméra : 960 €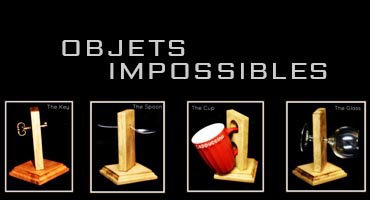 The Key : On quotation
The Spoon : On quotation
The Cup : On quotation
The Glass : On quotation